A dry toilet is a waterless toilet, without chemistry, without sewage. They are odor free and this is due to the built-in ventilation, which extracts all odors directly outside. In a dry toilet, poop and puddle are separated. The stool is dried in the toilet, after which it can be composted on a compost heap. The benefits are great. Just think of the fact that it is good for our environment because it does not use drinking water anymore for rinsing and therefore does not create waste water. Can be used virtually anywhere!
Dry toilets are waterless WC's without chemistry. They are stench free! This is due to the built-in ventilation. Poo and urine are separated. Stools are dried so no unpleasant odors remain. The benefits are great. Just think of the fact that it is good for our environment or that they are employable almost everywhere!
Our dry toilets are often used in campers and boats because they do not need water. They are small and easy to place, no separate waste water tank needed, only after a month (!) bucket change (2 pers). Cleaning is a piece of cake.
Tiny houses and log cabins
These dry toilets can be placed anywhere, in the attic, but also in the garden or holiday home and certainly Tiny House. No sewage and no water connection required. Moreover, they are pleasant to use, including the blue flap, no look in toilet and odor free thanks to built-in ventilation.
Our sanitation does not need water or sewage. The dry toilet can be placed in the shack, with separate toilet space. Often our toilet houses are rented for construction.
These Separett or Clivus Multrum dry or compost toilets do not require sewage and no water connection. These toilets can be put on any natural site, forest-dunes-etc. We do not need chemicals. For the visitors to your reserve it is a welcome toilet facility amidst nature. It goes without saying that this is very good for the environment.
Dry toilets save a lot of drinking water and can be used practically everywhere. Since 1975, they have been applied, innovated and modernised worldwide, so that they can be applied in any environmentally conscious household. But also in public locations these toilets are widely used, such as playgrounds, folk gardens, nature parks, parking locations, just everywhere where people have ' high distress ' and are looking for a toilet.
Film English
Film English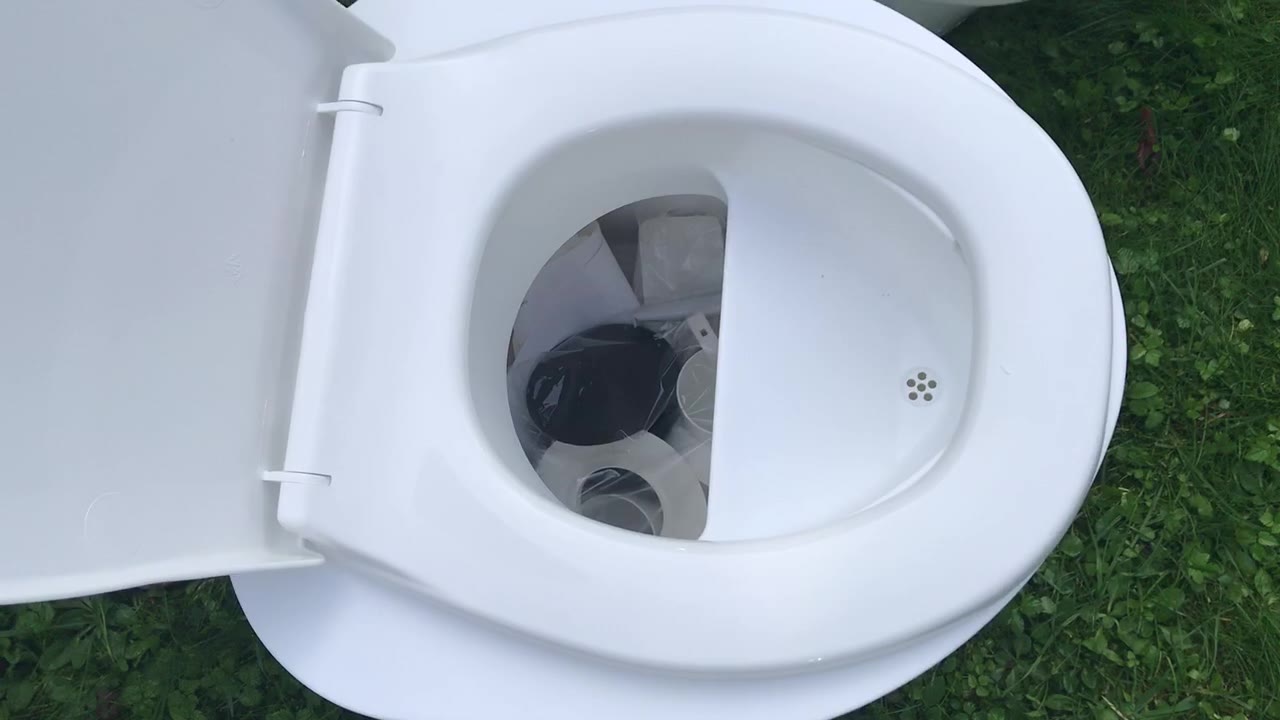 How do these toilets work?
They are urine separating. This keeps the contents of the collecting tank dry. After composting, dry stools can be strewn on land. It can even be used as fertilizer and soil improver. Also in nature your biological waste can be processed into compost. The composting process takes about a year.
If you prefer to rent, you can do this too. We bring and pick up the toilets without having to do anything else. If you would like to rent please contact us.
Bijna 500 financiële regelingen in meer dan 350  gemeenten
We helpen u met de plaatselijke subsidieregeling van uw gemeente. Zo kosten zonnepanelen u niets! Bij een rente van 1.60% zijn de kosten in vergelijking met de verdiensten te verwaarlozen.
Verdien geld met zonnepanelen!
Watch our Facebook page below